Mark's Journey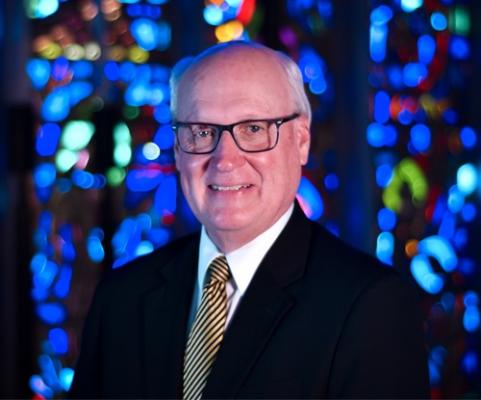 Mark Gooden grew up in Hixson, TN, a suburb of Chattanooga. He attended The University of Tennessee at Chattanooga and received a Bachelor of Science degree in Environmental Studies. Sensing the call to ministry, he attended Emory University, Candler School of Theology to earn a Master of Divinity degree. Wanting to develop his preaching skills, Mark later received a Doctorate of Ministry degree from Asbury Theological Seminary.
He has been happily married to his wife Judy for almost 40 years, and they have two children, Timothy and Kylie. Kylie got married during Covid and is now living in Ohio.
Mark's Foundation Ministry
Mark serves as Vice-President of Development for the Holston Foundation. Having served for 40 years as a pastor throughout the Holston Conference, Mark is committed to helping inspire congregations and individuals to invest in the Mission of Jesus Christ through generosity. He is available to work with churches that need to establish or re-energize a planned giving program. Mark will come alongside churches to encourage and offer guidance for their programs and is also available to meet with generous donors about how their gifts and passions can align to leave a legacy.
Churches can invite Mark to preach on Sundays: "I enjoy preaching and am always eager to share the good news of God's love, mercy, and grace. I truly believe that generosity is founded in the belief that God is faithful, good, and present with us, even in these unsettling times. That belief in God gives us great hope in the present and the future," Mark said.
Get to Know Mark
Welch's and Stephen's Chapel, St. James, Surgoinsville First, Central Lenoir City, Signal Crest, Munsey Memorial, and First Centenary: all churches where Mark served in his 40+ years of pastoral ministry
Mark starts his day early with a long walk as a spiritual practice. Sally, his Corgi-Beagle mix, joins him on those walks each morning.
His favorite Bible verses, which help guide his walk with God, are Lamentations 3:21-26 and Psalm 71:17-19. Because of the Lord's great love we are not consumed, for his compassions never fail. They are new every morning; great is your faithfulness. Lamentations 3:22-23
He loves watching the birds from his back porch. His favorite bird is the Nuthatch.
Contact Mark to welcome him, invite him to your church, or sit down with you for a conversation about the future at mgooden@holstonfoundation.org or 865-690-8124.