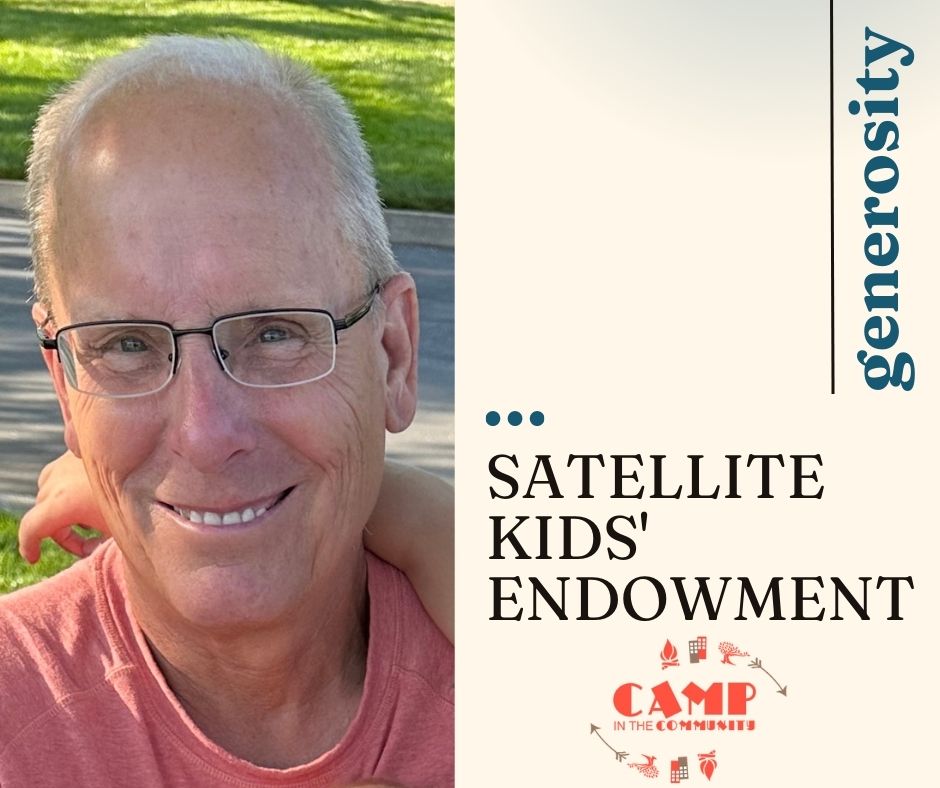 As a young attorney, Tom Robins represented numerous state social workers in matters related to the abuse and neglect of children. During this time, the welfare of hundreds of children was litigated and determined. Through this experience, Tom developed a strong desire to help children, especially those living in poverty, beyond what could be accomplished in a courtroom.
After serious abuse and rejection by her mother and others, a very young girl once asked Tom, "Does anybody really love me?" This question stunned Tom because he understood, in a deeply personal way, that the answer had to be shown through a long-term commitment and action, not just with words.
Tom's work for the best interests of that girl and many other abused and neglected children led to Tom going to Seminary and ultimately serving as a Pastor in The United Methodist Church in several areas/communities defined by poverty. As a pastor, Tom witnessed the wonderful ways Camp in the Community truly reaches children and declares through actions, not just words, that God uniquely loves each child.
In 2017, Tom underwent health challenges. During this time, Tom fulfilled his dream of hiking the Appalachian Trail, where he was given the trail name "Satellite."
On the hike, one of the bucket-list-type-reflections Tom had focused on was the positive influence Camp in the Community had on many of the children and youth he was serving as a Pastor. Tom believes there are many "Satellite Kids" with whom ministries like Camp in Community can share the love of God.
The purpose of the Satellite Kids' Endowment is to share Camp in the Community so that children (no matter who they are, where they are, or their circumstances) know that God is love.