Foundation Supports New Initiative
The Holston Foundation announces a new initiative in support of the Holston Conference's new Task Force to Dismantle Racism. The Foundation supports Ashton Overbay, a resident from Knoxville's Thrive Residency program, to work alongside the Rev. Leah Burns, pastor of Lennon-Seney UMC, in three different areas:
The work of the Holston Conference's task force
Food and housing insufficiency in East Knoxville
Support/assistance for elementary and middle school children and their families in East Knoxville.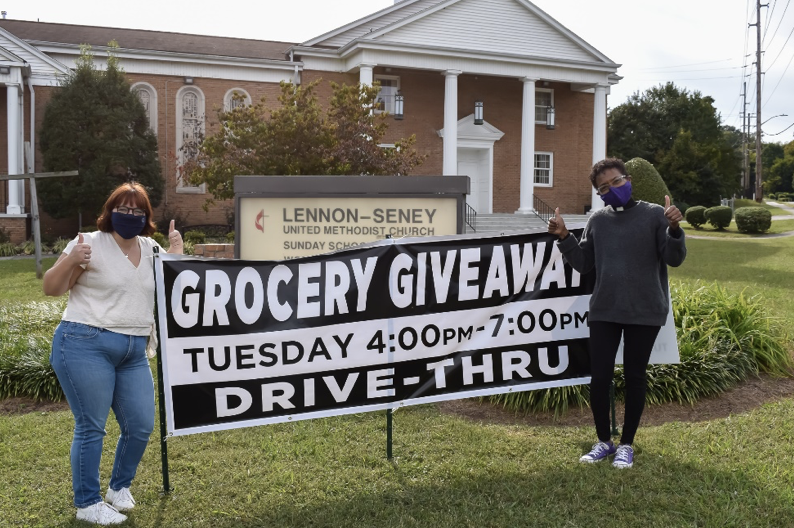 Rev. Burns is a leader in the Holston Conference and in efforts to dismantle racism. Ashton began her work in August and will continue to work, serve, and learn alongside Rev. Burns through May 2021. Thrive Residency is an accredited, integrative, 10-month Christian ministry training program for college graduates who sense that God is calling them into pastoral or non-profit leadership.
"I am excited to see what God does through this new initiative and the role that the Holston Foundation will be engaging in to celebrate God's beauty in His diverse creation," Paul Bowman, Holston Foundation executive director, said.
Ashton, a recent ETSU graduate, has a heart for missions and is spending the year discerning how and where God might be calling her to serve. "My heart has been for missions and my desire to see racial reconciliation within the Church. The Lord has given me the opportunity to be an instrument during this time," she said.
Ashton spends her days living in community with others who are also discerning where God is leading them and working along to meet needs with Rev. Burns including meeting with organizations and others to partner with. One of the projects Asthon is supporting is Lennon-Seney UMC's new drive-thru grocery giveaway, which was developed by the congregation in order to safely meet the increasing food needs of the community.
"Many families are struggling due to loss of jobs, eviction, or stacked up bills all magnified by COVID," Ashton said, "It's not a fix-all, but it means a lot to the families we serve to be able to add groceries to their pantry each week." The drive-thru grocery giveaway serves between 80-100 people each time.
During a recent grocery giveaway day, cars were lined up waiting for the delivery to begin. Volunteers greeted each car and assessed the needs and others safely handed off bags of groceries. Census workers were also present to encourage participation in the area where recent participation had been low.
All donations of food, diapers, hygiene products, and more were given by
members of the church. The increased demand for food is clear in the community. Ashton and Rev. Burns continue to look for additional partnerships to more fully meet the needs of the community.
The Holston Foundation is proud to support this initiative that invests in the work of racial reconciliation, supports a community in need, and builds Christian leaders.
Interested in supporting the ministry of Lennon-Seney UMC? Contact the Rev. Leah Burns at 865- 524-0289.
Want to learn more about The United Methodist Church's efforts to end racism including resources? Visit UMC.org/EndRacism.